Csardas is the 215th stage of Piano Tiles 2, which can be found under the "Selection" music list and can be purchased with 10 Diamonds. It features a lot of double tiles and is, with 973 tiles per round, one of the longest songs in the game. The current world record is 10011 by Krc319 with 2 revives.
This is one of two songs that slow down instead of speeding up, considering that from 5.53 tiles/s in Sect.1, it slows down to 5.2 tiles/s in Sect.2 and remained the same in Sect.3. After gaining 3 stars, it loops back to 5.53 tiles/s. Upon gaining 1 crown, it starts speeding up to 5.87 tiles/s, and that's where it no longer slows down.
It is notable for an overload of double tiles and is considered one of the hardest levels.
The song is originally named "Czardas" but in the game, the "z" is changed to an "s."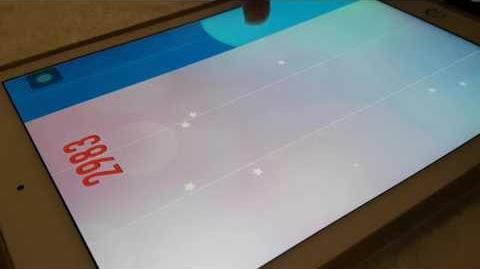 Community content is available under
CC-BY-SA
unless otherwise noted.