Heidenröslein is the eleventh stage of Piano Tiles 2. It is unlocked when the player reaches Level 5.
Background
Heidenröslein ("Rose on the Heath" in English) is a poem by Johann Wolfgang von Goethe in late eighteenth century. The poem is about a young man's love rejected by his lover, who is symbolized by a rose. The poem has been set to music by many composers, most famously by Schubert in his lieder of the same name (D. 257).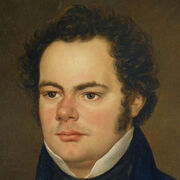 Differences
A modern piano version is used, loosely following the original score. It starts in E Major, and then modulates to F Major.
Gameplay
The stage consists of a mix of single tiles, double tiles, and holding tiles. Three-row double tiles are introduced, mainly occurring in the left-hand 32nd-note figures.
Strategy
Before 3-star
Be wary of three rows of double tiles. Due to their presence, it is mandatory to get familiar with them. Though, as the stage is still slow, it is possible to get through them. It is recommended to get familiar with the melody first, to have an easier time to pass the stage.
After 3-star
As the stage speeds up, passing the stage with 3 crowns requires the ability to play in a speed of at least 7.00 tiles per second (420 tiles per minute), which is the speed of the third section of the third loop. Getting familiar with when the double tiles would spawn is crucial to success.
Videos
Gameplay Videos
Description
Played by
Intellectual Games
Final Score
2616
0 = (empty)


1 =
2 =
3 = (Full Completion 1 time)
4 =
5 = (Full Completion 2 times)
6 = (Full Completion 3 times)