The Ruins of Athens No. 4 is the fourteenth stage of Piano Tiles 2. It is unlocked when the player reaches Level 6.
Background
The whole suite, "The Ruins of Athens", was composed for accompanying the play of the same name by by August von Kotzebue. Throughout the suite, the fourth movement (fifth if including the overture), Turkish March, is the most well-known music from the play, and it is often played separately.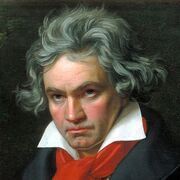 Differences
The piano arrangement is remade, and the key is simplified from B-flat Major to C Major.
Gameplay
The entire stage is made mostly out of single tiles and double tiles, and there are almost no holding tiles present.
Strategy
It is notable that this stage has quite a fast acceleration rate compared to other stages before three stars are earned. It jumped from 3.83 TPS, to 4.47 TPS, and then accelerated to 4.87 TPS.
In a stage containing mostly in single tiles and double tiles, it will be difficult to keep up. There are two patterns of double tiles: sets in two rows, and one-row sets with three rows of single tiles in between.
Videos
Gameplay Videos
Description
Played by
Intellectual Games
Final Score
2289
0 = (empty)


1 =
2 =
3 = (Full Completion 1 time)
4 =
5 = (Full Completion 2 times)
6 = (Full Completion 3 times)